Creative collage behang is een nieuw uniek en origineel behang van 1Wall. Het behang wordt geïmporteerd door Noordwand en is vanaf nu te koop bij Behangtotaal.nl.
Creative Collage wordt geleverd in een box met 64 behangposters. Iedere box kent een ander thema en bevat verschillende afbeeldingen met de afmeting van 37,5 x 27,5 cm. Met deze behangposters kun je je eigen creativiteit de vrije loop laten gaan. Plaats de afbeeldingen recht naast elkaar voor een originele stijlvolle wand, of laat de behangpanelen juist overlappen voor een uniek resultaat. Het is zelfs mogelijk om Noorwand Creative Collage te plaatsen op het plafond.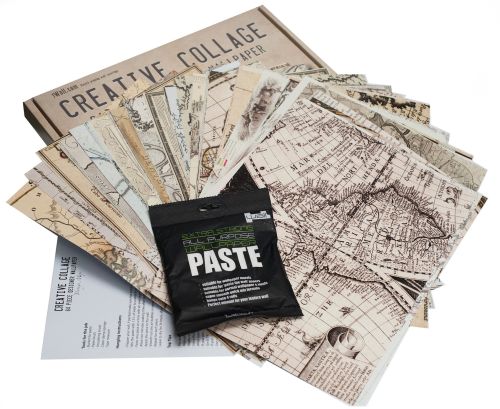 Creative Collage fotobehang is verkrijgbaar in 14 verschillende thema's waaronder Typography, Life, City Scene en Vintage Maps.

Creative Collage Typography
De themabox Typography bevat 64 verschillende letters, cijfers en karakters waarmee je bijvoorbeeld namen, bekende citaten of spreuken op de muur kunt plaatsen. Zelfs voor zakelijke doeleinden kunnen de letters en cijfers gebruikt worden om een reclameboodschap te plaatsen of een originele manier.
 
Creative Collage Life
Breng wereldsterren in huis met de themabox Creative Collage Life of sier de wanden of plafonds met bekende scenes van de grootste kaskrakers van Hollywoord. Van Marilyn Monroe tot Tupac Shakur en van Michael Jackson tot Jack Jack Nicholson zijn te vinden onder de 64 verschillende afbeeldingen van Noordwand Creative Collage Life.


Creative Collage City Scene
Het thema Creative Collage City Scene bevat 64 stadsgezichten van de grootste wereldsteden. De stadgezichten van de metropolen Parijs, Londen en New York mogen uiteraard niet ontbreken en zijn dan ook vastgelegd op de behangposters. In de zwart/wit foto's zijn diverse kleuraccenten uitgelicht. Zo siert een rode telefooncel het stadsgezicht van Londen en de wereldberoemde gele taxi's de straten van New York.
 
Creative Collage Vintage Maps
Creative Collage Vintage Maps bevat diverse antieke wereldkaarten. De landkaarten zijn weergegeven in zachte natuurlijke kleurtinten waaronder grijs, beige en sepia. Het thema Creative Collage Vintage Maps is uniek en origineel.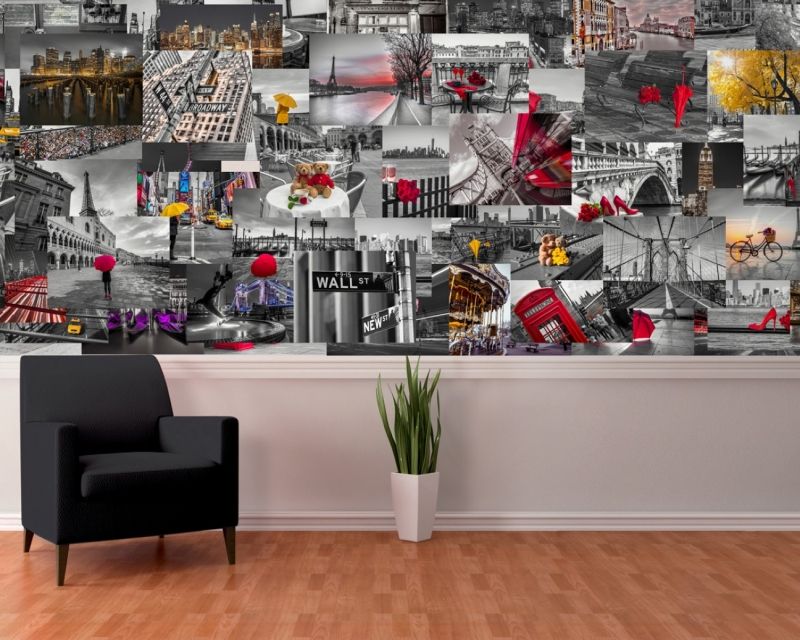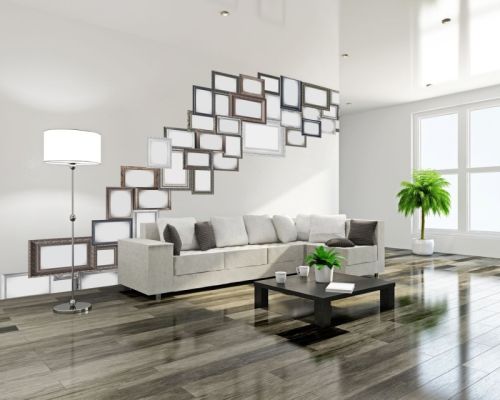 Behanginstructies voor Creative Collage
Meer info
>>www.1wall.com
>>www.noordwand.com
>>Creative Collage collectie


Laatste berichten
>>Top 10 behangtrends 2016
>>Creative Collage, uniek en origineel behang
>>Trends behangkleuren najaar van BN Wallcoverings
>>BN Wallcoverings wereldspeler in de behangwereld van Nederlandse bodem
>>Elitis behang voor een luxe uitstraling.
>>Steigerhout behang ongekend populair. 

Meest gelezen berichten